We are Local Lodge1746, part of District 26, of the International Association of Machinists and Aerospace Workers and serve the hourly employees at Pratt & Whitney, in East Hartford, Connecticut.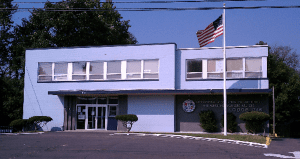 We are located at 357 Main Street, East Hartford, Connecticut 06118 Our phone number is 860-568-3000.
The front office is open from 8:00 AM until 4:00 PM, Monday through Friday.
Shannon (Shay) Nicola is our office manager, she can be reached via phone or email
Our members meet the second Sunday of every month at 11:00 AM, except when that Sunday falls on a holiday. In that case, we will meet on the third Sunday of the month.
Our Executive Board (E board), which runs the local lodge, is elected every three years.
President: Brad Chase
Vice President: Regan Toomey
Recording Secretary: Howie Huestis
Secretary Treasurer: Kurt Burkhart
Trustees: James Bullock, John Hanusovsky, Therese Hervieux
Our Shop Stewards are elected every year.
Our  Safety Representatives are elected every three years.
We have "The Machinist Club" which has a full-service bar. It is open to all members, and guests of members, from 3 PM until 1 AM Monday through Thursday, 3 PM until 2 AM on Fridays. It's open from 8 PM until 2 AM on Saturday and closed Sundays. The entrance is located in the back of the building.